Browse the latest People Inc. and affiliate press releases.
Magenta Rose Recognized Through NYSID Preferred Source Employment
Dec 20, 2021
---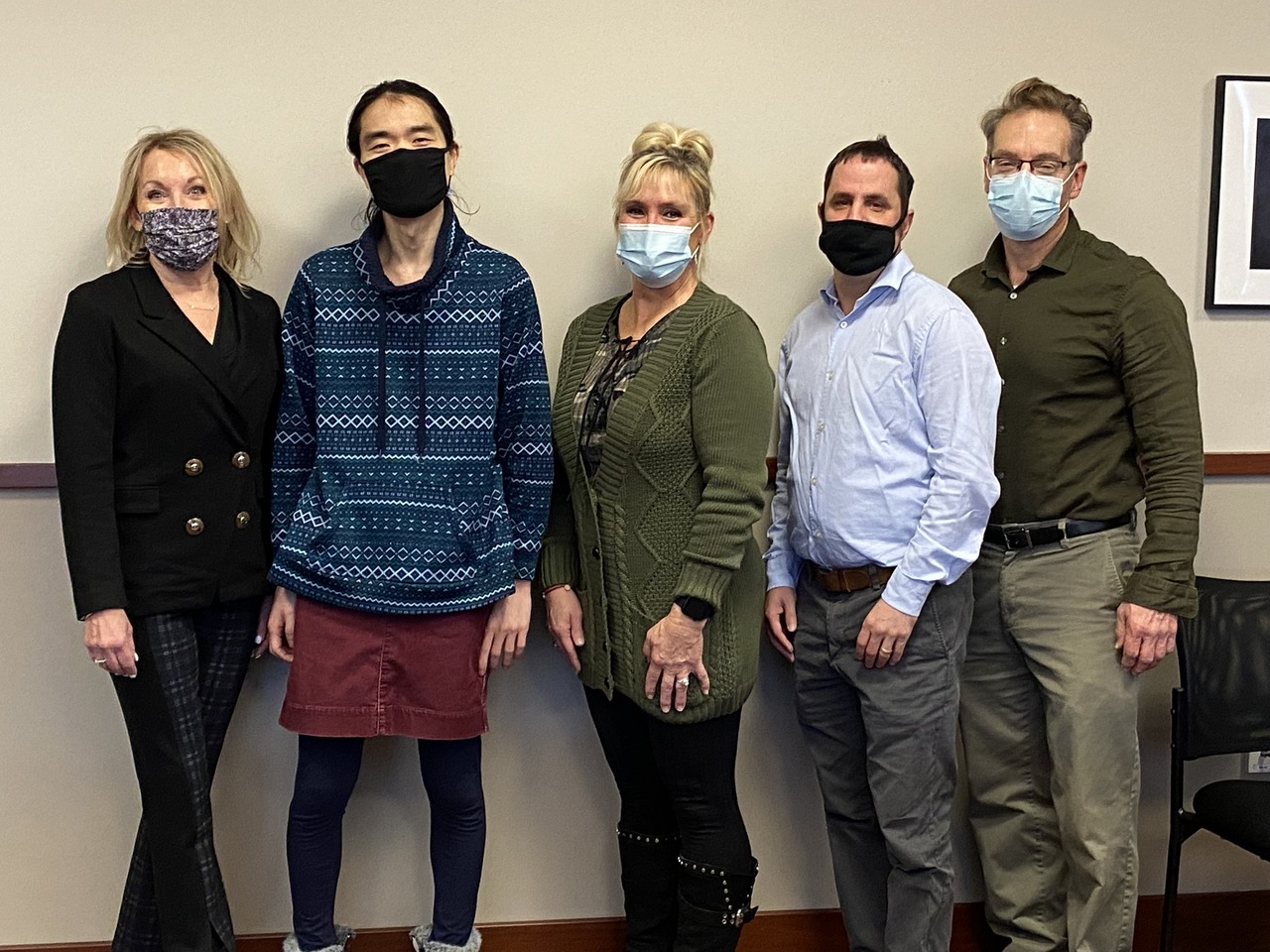 Magenta Rose was recognized as an Outstanding Performer through the William B. Joslin Outstanding Performance Awards Program presented by NYSID (New York State Industries for the Disabled). Magenta Rose is a member of the People Inc. Supported Employment Program and attends the agency's Arts Experience Day Program.
Magenta Rose has emerged as a confident and positive person, largely due to the two jobs they secured through the NYSID Preferred Source Program.
Magenta Rose and their older sister were adopted from Korea in 1986, after being abandoned at a railroad station. Little is known of their pre-adoption history. Developmental delays were evident in Magenta Rose's childhood, as social interactions and communication were challenging. Their parents involved them in many organized activities, but Magenta Rose did not establish close friendships and was frequently bullied and teased. They struggled with school and homework. Magenta Rose's parents acknowledged that tasks need to broken down to avoid being overwhelmed. Although these challenges impacted their confidence, Magenta Rose graduated from Holland High School in 2002, and moved on to Villa Maria College. Due to poor self-confidence and some academic difficulties, Magenta Rose transferred to a community college and eventually dropped out.
After leaving college, Magenta Rose held many jobs over the years, but was either terminated or quit. Low confidence and inadequate social skills prevented them from maintaining steady employment. Magenta Rose came to People Inc. for Supported Employment services in 2012, and began working with an employment specialist to find a position where they would feel comfortable and gain independence.
The past year presented Magenta Rose with an opportunity to work on a NYSID contract at the Lancaster Clinic of the Buffalo Psychiatric Center. They were made responsible for the facility's daily cleanliness, which became a significant and essential job during the COVID-19 global pandemic. Magenta Rose was very quiet and unsure at first, but slowly became eager to report to work. Taking ownership of the new position, becoming more confident in their abilities and exhibiting a more positive attitude were hallmarks of the transformation of Magenta Rose.
A few months later, another NYSID cleaning position opened up at the Niagara Frontier Thruway Authority. With newfound assurance and pride, Magenta Rose jumped on the opportunity, and now does an incredible job at both locations, enjoying the respect and acceptance of the staff. The staff at each facility are completely satisfied with the work Magenta Rose performs. Nick Savarino, their employment specialist, noted the changes, "Magenta Rose is much more engaged with others and definitely presents a more positive attitude these days."
Magenta Rose is a much different person from one year ago reflecting, "Being nominated for this award makes me feel I am doing a good job, which makes me happy." They added, "I am feeling good about myself these days and continue to work on my other career with music." The transformation from being isolated to becoming an engaging and responsible person demonstrates how NYSID, non-profits and businesses can transform lives.
"NYSID is proud to congratulate Magenta Rose. Now in its 18th year, the William B. Joslin Outstanding Performance Awards Program recognizes outstanding job performance and personal success by people with disabilities employed on NYSID preferred source contracts," shared Margie Werder, WNY account representative for NYSID. "As an award winner Magenta Rose received a monetary gift and a certificate of achievement from NYSID President and Chief Executive Officer Maureen E. O'Brien. Their personal success story has been published in a commemorative yearbook."
"People Inc. is proud to partner with NYSID to expand opportunities for people with disabilities. We applaud the accomplishments of Magenta Rose and encourage all businesses to consider how they can promote inclusion in their workplace," said Rhonda Frederick, People Inc. president and CEO.
Pictured from left to right are: Margie Werder, WNY Account Representative for NYSID; Magenta Rose; Day Porter, People Inc.; Pam Columbo, Cleaning Crew Supervisor, People Inc.; Nick Savarino, Employment Specialist and Ken Levan, Business Services Manager, People Inc.