Adolescent Rehabilitative Services
Services that help to optimize the independence of adolescents, 10 years of age and older, at home, at school, and in the community through management of physical and psycho-social needs. Areas of attention include, but are not limited to: diagnosis of neurological/ neuromuscular disorders, medical monitoring related to diagnosis, spasticity (increased muscle tone), orthotics (bracing), educational issues and family support for the adolescent's transition to adulthood. Children age 10 years and older are eligible.
Fees: Most insurance plans and private pay accepted.
Hours: Tuesdays, 8:30am - 8:00pm
Location: People Inc. Health Services, 800 Hertel Avenue, Buffalo, NY 14207
Community Behavioral Health
People Inc. recognizes that children and adults with developmental disabilities want to keep strong connections with their families and their surrounding communities. When a family member has a developmental disability, sometimes the person will need help to learn and grow. Some may need education, counseling, behavioral assessment and support, or behavioral crisis intervention. The People Inc. Community Behavioral Health Department has a group of specialized services designed to help families and people with disabilities live and function in healthy ways.
Must be eligible to receive OPWDD Family Support Services.
Consumer Directed Personal Assistance Program
Erie, Genesee and Niagara Counties
Participants are responsible to coordinate and manage their home care services, including hiring, training, supervising and scheduling their staff. The program is for people (or their legal guardians) who are able to make informed choices.
The Consumer Directed Personal Assistance Program provides many benefits, such as:
Enabling self-directing people, who are receiving home care services under the Medical Assistance Program, greater flexibility and freedom of choice over their services.
Allowing people to become active participants in the development of their own plan of care.
Giving people the responsibility for coordination and management of their own services by allowing them to interview, hire, train, supervise and schedule their own employees.
Giving people responsibility for coordinating any other service that they may need.
Medicaid eligibility required.
For more information or to apply for the Consumer Directed Personal Assistance Program, call 716.874.5600.

Learn more
Early Intervention
Early Intervention provides services for children up to the age of three with diagnosed or suspected developmental delays. The Program provides services such as occupational and physical therapies, speech, Language Therapy, Service Coordination and a Special Education Teacher that encourages your child's growth and development. The program also helps you better understand your child's individual needs and how you can enhance his or her development.
Erie County
Services are provided through the Erie County Department of Children's Services. Diagnostic evaluations are conducted to determine a child's eligibility for services. Services may be provided at your home or a community-based setting. The child must meet NYS Early Intervention Program Guidelines.
Monroe County and Surrounding Region
Only Early Intervention Service Coordination is available where knowledgeable Service coordinators assist families to determine and access the services that will help their child develop. They also provide crisis intervention and oversee the coordination between the family and professional service providers.
Age: For children up to three years of age
Fees: No charge to family
Other Information: Checklist for Growing Children
Environmental Modifications & Adaptive Technologies
Allegany, Cattaraugus, Chautauqua, Chemung, Erie, Genesee, Livingston, Monroe, Niagara, Ontario, Orleans, Schuyler, Seneca, Steuben, Wayne, Wyoming and Yates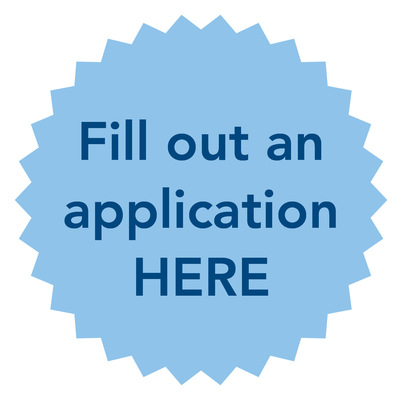 If any of these situations apply, People Inc. is likely able to assist:
If you are living in a community-based environment that is limiting your ability to live as independently as possible.
If you are providing Care Coordination services to a person living in a community-based environment that is limiting their ability to live as independently as possible.
If you suspect a caregiver is at risk of injury from lifting/transferring.
People Inc. EMOD Project Management services can provide access to adaptations to the home environment through OPWDD waiver funding (currently HCBS). Care Coordinators/Care Managers -- to apply, fill out the People Inc. EMOD and Clinical Assessment Form. After receiving this packet, People Inc. will then arrange most clinical, professional design, and project management services.
Project Management services cover:
Environmental Modifications (EMODS) -- Changes to your home or apartment that will increase accessibility and safety – such as ramps, wheelchair lifts, lowered counter tops, barrier-free showers and ceiling tracks
Adaptive Technology (Ad. Tech) -- Devices that increase safety, accessibility and personal successes – such as hygiene seats, shaker beds, service animals and specialized seating
Vehicle Modifications (V. Tech) -- Enhancements made to a car, truck, van or SUV that allow access to the community – such as modified driver controls, ramps, lift assist seating and securement systems
Excellence in Customer Service:
People Inc. offers excellent service for our customers and Care Coordinators. Our newly enhanced process benefits those seeking supports and service provider alike. Care Coordinators and Managers now simply fill in and digitally sign/submit the above hyperlinked form. A clinical team will complete an in-home consultation and recommend waiver and/or insurance funded modifications needed to create a safer and more accessible environment.
People Inc. has established a network of the industry's foremost experts to assist people increase their independence and safety. People who have chosen People Inc. as their EMOD, Ad. Tech and V. Tech advocate have experienced substantial gains in safety, independence and personal success.
Ask your Care Coordinator or Care Manager to call today for a personalized informational session and consultation.
For additional information, contact us at emods@people-inc.org or call the People Inc. EMODS program line for Western New York: 716.880.3815 or the Greater Rochester region: 585.719.3417.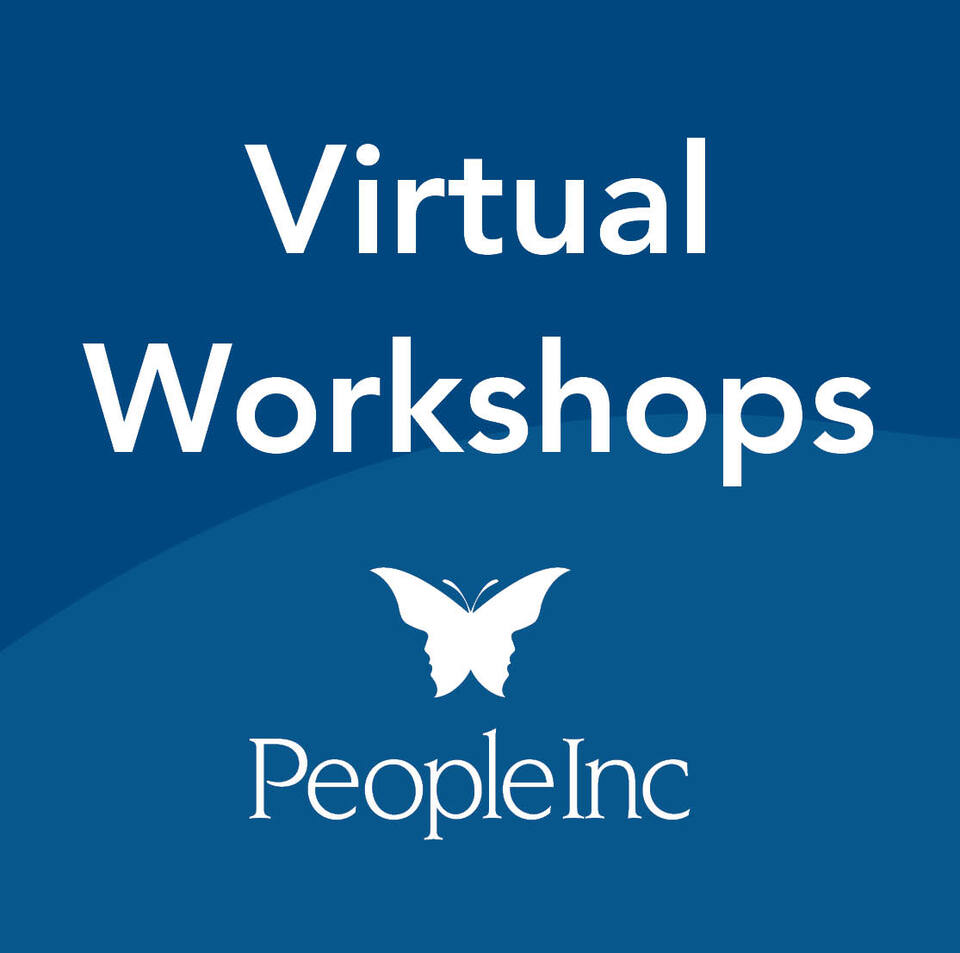 Ever wanted an easy, efficient, and entirely electronic EMOD experience? Connect with People Inc. Project Management! Every second Tuesday of the month at 1:30 p.m., we present a workshop via Microsoft Teams. During this workshop, Care Coordinators will learn who is eligible for EMOD's, how to enroll, and what to expect.

Join us for an educational discussion, and bring all of your questions about EMODs, VMODs, and Assistive Technology!
Mercy Doula Program
Life Transitions: The Mercy Doula Program provides support to a person, staff member and/or family during the transition into end of life.
Mercy doulas are trained support professionals working in the field of developmental disabilities who have a driving passion to assist, honor and support someone during a significant transition into end of life. While working with a person, a doula assists someone to resolve business or personal matters, identify their ultimate wishes, increase their overall quality of life, create a desirable atmosphere to the person's liking and in some cases, develop a legacy project or vigil plan. The overall goal and purpose of this support is to ensure that lives are honored as such and become a personal event in time, as opposed to a medical emergency. At the time of death, doulas will also provide ongoing support to families and staff to ensure that the grieving process is initiated with understanding. A follow-up with family is initiated after passing up to eight weeks, with support lasting for the following thirteen months, as needed.
Information: mercydoula@people-inc.org
Traumatic Brain Injury
Supports for people with traumatic brain injury (TBI), other cognitive conditions, seniors and veterans, are available through Headway of Western New York, an affiliate of People Inc. The agency offers a variety of services to the Western New York community, including: support groups, identification of supports, educational programs, waiver programs, symposiums, outreach, special fundraising events and a bi-annual newsletter.
Information: 716.408.3120