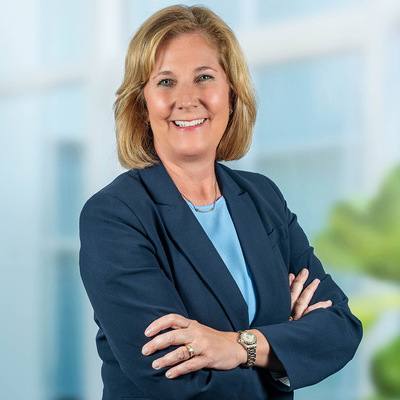 Anne McCaffrey
President and Chief Executive Officer
Email
A civic leader and change maker, Anne McCaffrey brings a unique and essential set of skills to the role of President and CEO of People Inc. Her background is rich in non-profit, behavioral health, public service and successful leadership roles. Prior to joining People Inc., Anne was the President and CEO of Eastern Niagara Hospital.
At the hospital, she facilitated a successful restructuring and transaction with Catholic Health to keep hospital services in Niagara County. Anne was elected to the school board and common council in Lockport, New York, and was the Lockport mayor from 2014 to 2018. Before that, she spent 19 years in various positions at Lake Shore Behavioral Health, now BestSelf Behavioral Health, an outpatient mental health and substance abuse provider in Buffalo. Anne oversaw departments such as Vocational Services, Rehabilitation Services, Development and Community Relations.
Anne has served on the boards of directors for several non-profits and is a member of local service clubs, including Rotary and Zonta. She currently serves on the New York State Legislative Ethics Commission and as a member of Nazareth University's Board of Trustees, where she recently received a Doctor of Humane Letters degree while providing the commencement address. She is also a member of the Board of Directors of the New York State Industries for the Disabled, and the Niagara County Industrial Development Agency.

Anne received numerous awards, including Elected Official of the Year from the WNY American Public Works Association, Woman in Public Service Award from YWCA of Niagara, and is a member of DeSales Catholic High School Distinguished Alumni Hall of Fame. She was named to the Buffalo Business First Power 250 and Power 100 Women lists.
Anne earned a bachelor's degree in political science from Nazareth and a master's degree in public policy analysis with a heath care concentration from the University of Rochester. She resides in Lockport, NY with her family.