Browse the latest People Inc. and affiliate press releases.
Book Signing Save the Date July 21: Meet Book Author and Parent Vickie Rubin 
Jun 10, 2022
---
Have you read Raising Jess: A Story of Hope, by local author Vickie Rubin? Interested in meeting the author? Heard about the book, but haven't purchased it yet?
Join us on Thursday, July 21, from 4 to 7 p.m., at Spruce on Main, 4446 Main Street, Snyder, NY, where Vickie will sign your copy of the book. Beginning at 5:30 p.m., she will read from her book and answer your questions. Spruce on Main has generously agreed to donate a portion of the book sales during the event to benefit the People Inc. Foundation.
Raising Jess is recommended for parents, siblings, caregivers, healthcare professionals and others interested in the story of one family's survival and journey when faced with the birth of a child with special needs. Listen to the stories behind the writing of the book and passages from it. Enter their journey filled with compassion, honesty, humor, challenges and above all else – hope. Vickie's daughter, Jess, happily lives with friends in a People Inc. group home.
Vickie retired from careers with the Early Childhood Direction Center for Oishei Children's Hospital, Kaleida Health and the New York State Education Department. In addition to public appearances for her book, she also writes a blog, is Nana to her three grandchildren and travels with her husband, Mitch, in their recently purchased RV. Originally from Long Island, NY, Vickie is proud to be from "Buffalo" now.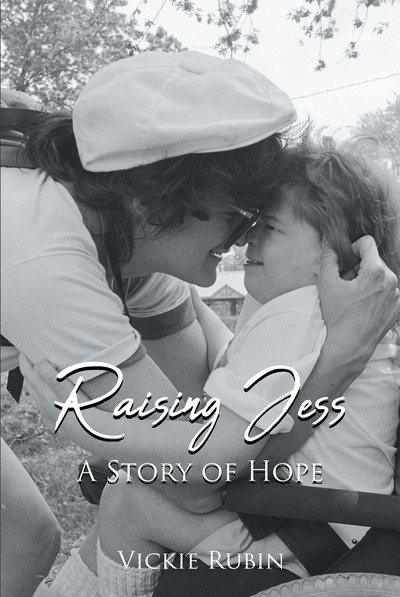 Raising Jess: A Story of Hope published by Vickie Rubin