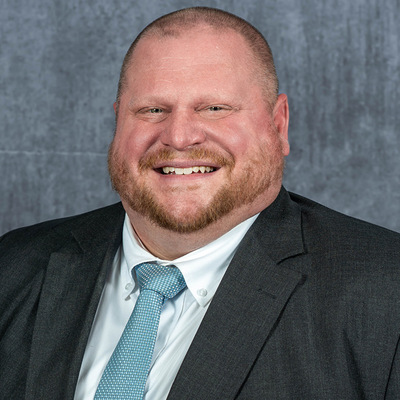 Thomas Ess
Senior Vice President of Strategic Operations
Email
Thomas Ess is the senior vice president of Strategic Operations at People Inc. Thomas has been with People Inc. since 2004, serving in many levels of management in the Residential Department and becoming the agency's Emergency Preparedness coordinator in 2014. Thomas has built the Emergency Preparedness Program at People Inc. from the ground up, bringing his experience in Emergency Services to the human service realm to help ensure People Inc. was prepared for and able to mitigate emergencies. Thomas has served as the incident commander of the COVID-19 response for the agency since March of 2020, and continues to lead the agency's efforts in safeguarding all of the people the agency supports, as well as its employees. He was previously the vice president of Emergency Management Safety and Security for People Inc.

As one of the most knowledgeable and experienced emergency preparedness professionals in Western New York, Thomas has extensive experience in large-scale incident command and emergency mitigation. Outside of his work at People Inc., Thomas has been in the Fire Service for more than 16 years, serving seven of those years as assistant fire chief of the East Aurora Fire Department. Thomas also has a career in law enforcement, working as a public safety dispatcher with the East Aurora Police Department and East Aurora Fire Control.

Thomas has a bachelor of arts in Psychology and English from Allegheny College, a Masters of Public Administration from Buffalo State College and has a post graduate Executive Education Certificate from Harvard Kennedy School of Government for Leadership in Crisis and Performance Measurement. Thomas is a FBI Citizens Academy Graduate of 2018 and a 2013 Leadership Buffalo Graduate. He received the American Red Cross Heroes Award for workplace safety in 2019. Thomas earned the Developmental Disabilities Awareness Day 2021 COVID Hero Award for his contributions and commitment for helping to ensure the safety of thousands of people, families and communities. Additionally in 2021, he was honored with the Buffalo Business First 40 Under 40 Award.

Thomas is a known leader in the region for emergency management, who provides guidance to other non-profit agencies for emergency and safety preparedness.