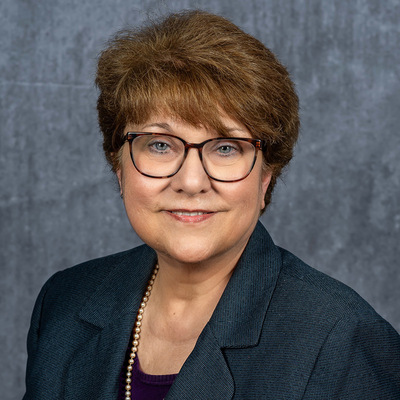 Anna Korus
Senior Vice President
Email
Anna Korus is senior vice president at People Inc. She joined People Inc. in 1995, after serving as director of the healthcare operations for Group Health Medical Centers (Lifetime Health). In her role, Anna is responsible for oversight of People Inc. Rehabilitative Health and Social Work Services, Day Habilitation Programs, Family Care, Respite Services and Supported Employment and Vocational Services, as well as Business Solutions. She also oversees the operations of People Inc. in the Greater Rochester region.

Anna is active in the local community and serves on the boards of directors for the New York State School for the Blind and Lifetime Assistance, Inc. She has also served on a Medicaid Task Force chaired by Senator Mary Lou Rath and was a member of the Office for People with Developmental Disabilities (OPWDD) Healthcare Task Force in Albany. She is a member of the New York State Medical Group Management Association and is a 2008 graduate of Leadership Buffalo. In 2010, Anna was honored with Buffalo Business First's Healthcare 50 Award.

She received a bachelor's degree in mathematics from SUNY Geneseo and a master's degree in business administration from Cornell University's Johnson School of Management. Anna also holds a certificate from Cornell in Healthcare Administration and is certified by the National Center of Housing Management as a Certified Housing Specialist.