Browse the latest People Inc. and affiliate news, updates and press releases.
Weather-related or other closing updates for programs/services are available. Learn more
Give to Help People Reach their Goals
Nov 22, 2022
---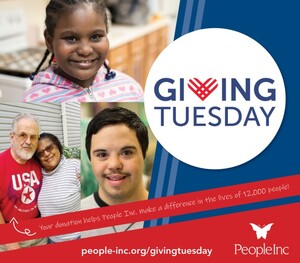 Developing skills. Achieving independence. Celebrating milestones.
At People Inc., we are proud to help people reach their goals each and every day. Will you be part of Giving Tuesday, a global generosity movement?
Your contribution allows us to continue offering comprehensive services for more than 12,000 people with intellectual and developmental disabilities, families and older adults. Your donation today, no matter how big or small, makes all the difference!

For more information, contact Christine Melchiorre at cmelchiorre@people-inc.org or 716.817.7269.
Thank you in advance for your generosity!