Browse the latest People Inc. and affiliate news, updates and press releases.
A New Opportunity to Serve the Community Through AmeriCorps
Sep 06, 2022
---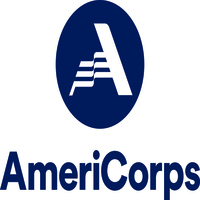 The People Inc. E.T.H.O.S. AmeriCorps Program stands for Empowerment Through Helping Others Succeed. Ethos is a Greek word meaning "character" that is used to describe the guiding beliefs or ideals that characterize a community, nation or ideology.
AmeriCorps is a national program, often referred to as the domestic version of the Peace Corps. It connects people and organizations committed to using national service to address community needs.
The People Inc. E.T.H.O.S. AmeriCorps program has an opening for those interested in serving as an AmeriCorps member at The Care Management Coalition of Western New York to help streamline the partner agencies' services at a single location.
Through the Care Management Coalition you could help clients gain better access, create a platform for system change through collaboration and innovation, while increasing agency efficiency and cost effectiveness. Do you want to participate in meaningful national service while earning a living allowance, an educational award and on-the-job training? If you said YES, Join the Care Management Coalition, in collaboration with the People Inc. E.T.H.O.S. AmeriCorps.
Ways you will contribute to the community:
Assessing the impact of COVID-19 on the people supported by the organization and the steps toward recovery.
Help reduce barriers to services by increasing awareness to local available resources.
Educate and foster collaboration between agencies by developing cross program implementation of summaries, tools and other supports.
To learn more about this specific position, contact: Director of the CMC and Director@CMCWNY.org.
Learn more about the People Inc. E.T.H.O.S. AmeriCorps program and to apply.